Mobile Video Game Theatre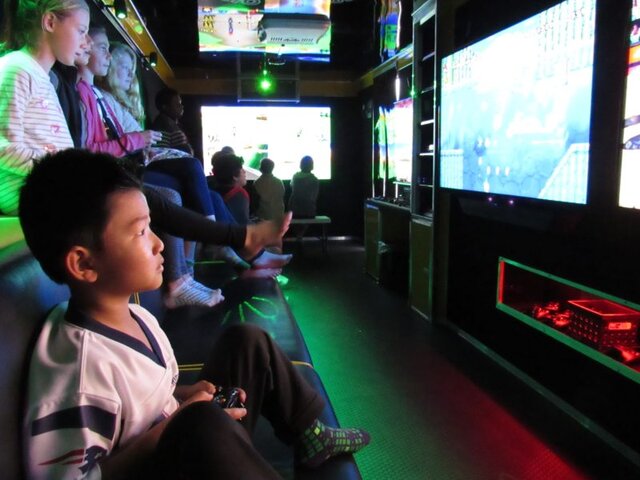 Description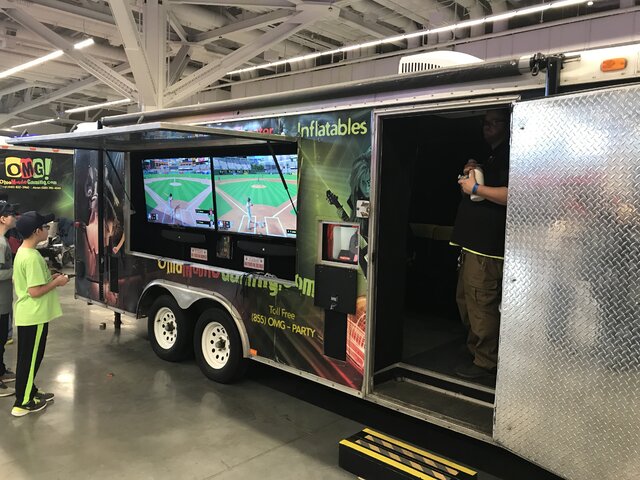 Introducing our Mobile Video Game Theatre - the ultimate party experience that takes kids' celebrations to exhilarating new heights! Packed with entertainment, excitement, and cutting-edge technology, this state-of-the-art mobile gaming haven is guaranteed to be the highlight of any child's special day.
Unleash the power of imagination as your child and their friends step inside our fully equipped gaming paradise. With a vast array of the latest video game consoles, stunning high-definition displays, and a surround sound system that transports players into a world of immersive audio, our Mobile Video Game Theatre provides an unparalleled gaming experience that will leave kids buzzing with excitement.
One of the most striking features of our mobile theatre is its sheer convenience. Gone are the days of scrambling to find a suitable venue or worrying about unpredictable weather conditions. We bring the party right to your doorstep, setting up the ultimate gaming extravaganza in your own backyard or chosen location. Our expert technicians handle all the logistics, ensuring a seamless and hassle-free experience for you and an unforgettable adventure for the kids.