18 Ft. Dual Lane Curve Waterslide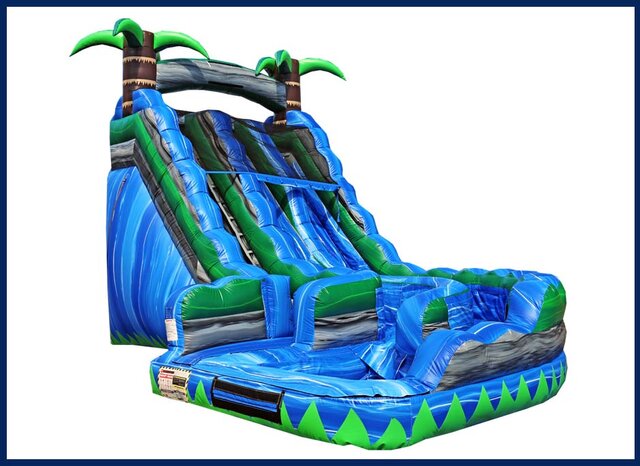 Description
Introducing the thrilling 18 Ft. Dual Lane Curve Waterslide, the ultimate summer adventure that promises hours of exhilaration and laughter! This magnificent water slide is designed to elevate your backyard into an oasis of excitement, offering an unforgettable experience for kids and adults alike.
Prepare for the ultimate aquatic journey as you ascend to the top of this towering 18-foot slide. Feel the rush of anticipation as you make your way to the dual lanes, side by side with your friends or family members. The dual lane design allows for friendly competition, as you can race to the bottom and determine who will be crowned the water slide champion!
As you take your position on the starting line, take a deep breath and get ready to embark on an extraordinary voyage. Launch yourself onto the slippery surface and feel the refreshing mist of water cascading down the slide, keeping you cool and adding an extra element of excitement to each slide.
But the adventure doesn't end there! Prepare yourself for the ultimate curve as you twist and turn, experiencing the exhilarating rush of momentum. The curve adds an extra element of surprise and thrill, ensuring that every slide is an unforgettable journey filled with laughter and joy.