Party Kids America
has the best selection of exciting combo bouncers and inflatable water slide rentals in the Houston, TX, area. Our selection includes classic summer themes such as tropical trees and waterfalls as well as castles, pirate ships, and candy cane shacks. You're sure to find a style your child and their friends will appreciate! Whether you're hosting a small neighborhood party or a major summer bash for your organization or church, we have the water moonwalk rentals for you. Our dual-lane and single-lane options ensure you'll find the right water slide or moonwalk combo for your event. Just add kids and water for an awesome, wet & wild time!
Browse our water slide rentals for the Houston, TX, area to see what works for you. Click on the product's image or the "More Info" link for additional information and to reserve the slide. We look forward to serving you!
22 Ft Melting Ice Waterslide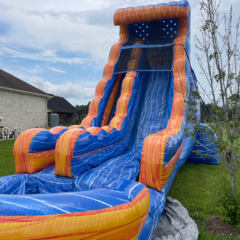 22 Ft Blazing Tides Waterslide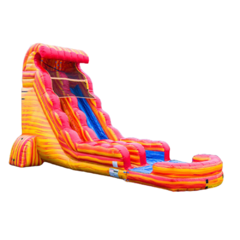 18 Ft Blue Crush Waterslide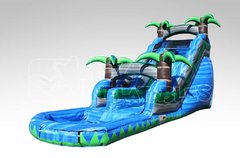 T-Rex Combo Bouncer Water Slide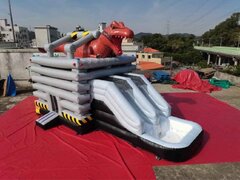 21ft Dual Lane Purple Tropical Combo Bouncer Waterslide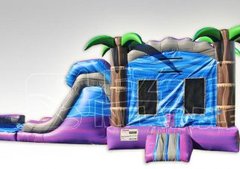 13 FT Unicorn Dual Lane Combo Bouncer Water Slide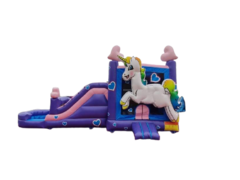 Elephant Combo Bouncer Water Slide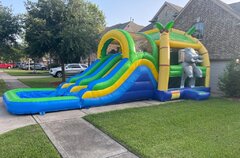 15ft Dual Lane King Multi Color Combo Bouncer Water Slide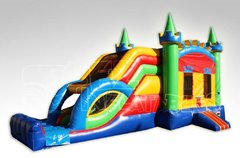 17ft Single Lane 5 and 1 Pirate Combo Bouncer Waterslide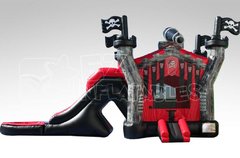 13ft Small Pirate 3 IN1 Combo Bouncer Water Slide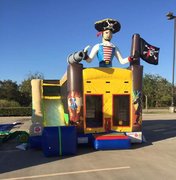 17ft 5 in 1 Single Lane Crayon Combo Bouncer Waterslide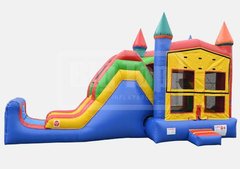 Princess Rapunzel Combo Bouncer Waterslide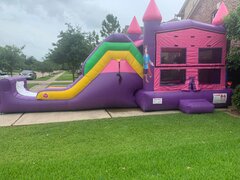 Inflatable water slides are a great way to beat the heat and have some fun. They come in a variety of shapes and sizes, so there's something for everyone. Water slides can be used for birthday parties, community events, or just a fun day at the park. They're perfect for kids of all ages and adults too.
At Party Kids America, we have the best selection of inflatable water slides in town. We've got everything from small slides for the kids to huge slides for the adults.
Be sure to check out our
Dry Slide & Combo Rentals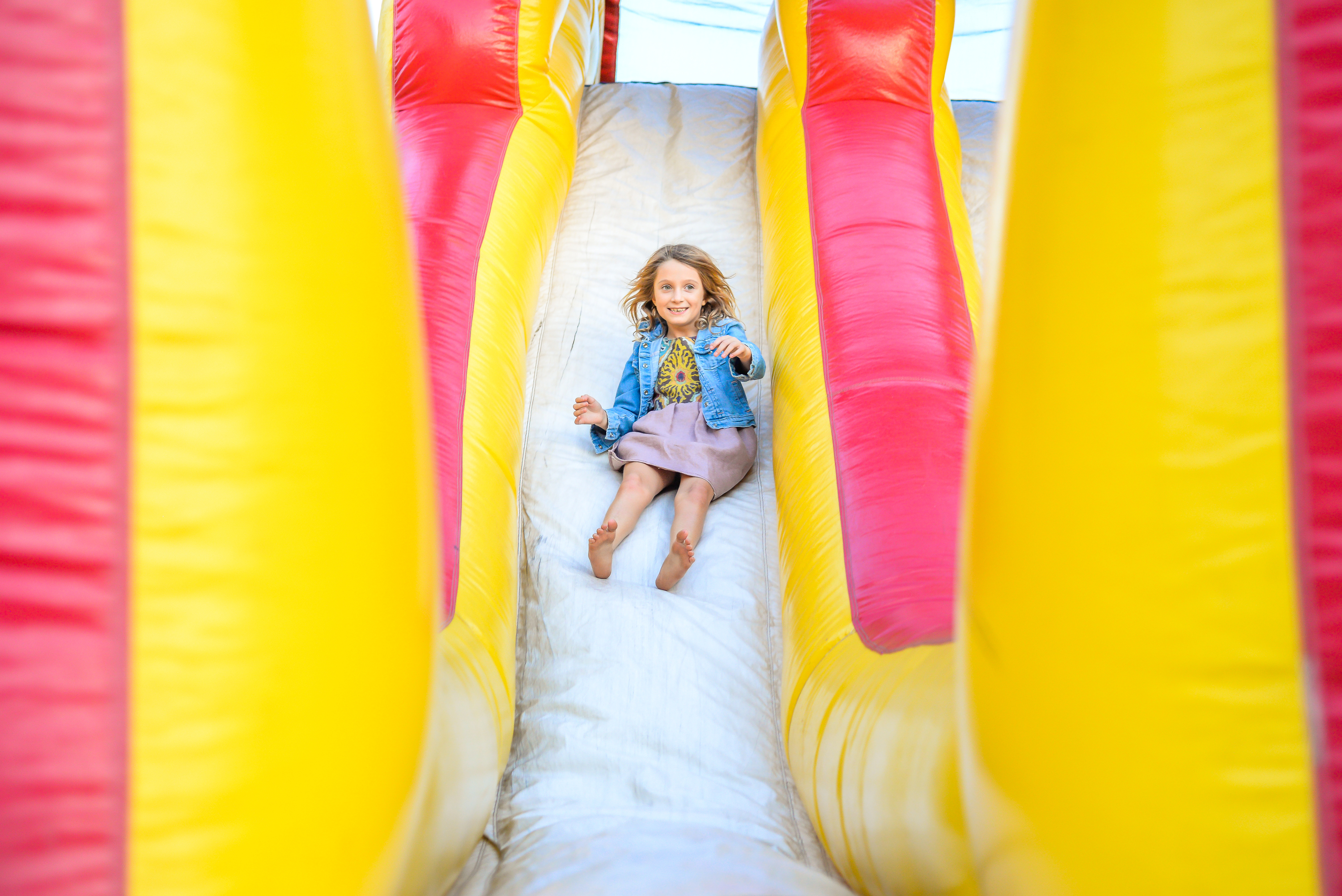 When it comes to renting water slides, Party Kids America is your one-stop shop! We have a wide variety of water slides for all ages and occasions.

Whether you're looking for a safe, kid-friendly slide, or an exhilarating speed slide, we've something for everybody at Party Kids America. Our experienced staff will help you choose the perfect slide for your party and make sure everything goes smoothly on the big day.

Give us a call today and let's get your party started!
Inflatable water slide and jumper combos are a great way to keep the kids entertained at any party or event.

They provide hours of fun for children of all ages and can be used for a variety of different purposes.

Furthermore, combos give you the best of both worlds because you're able to enjoy the slides & the bounce house!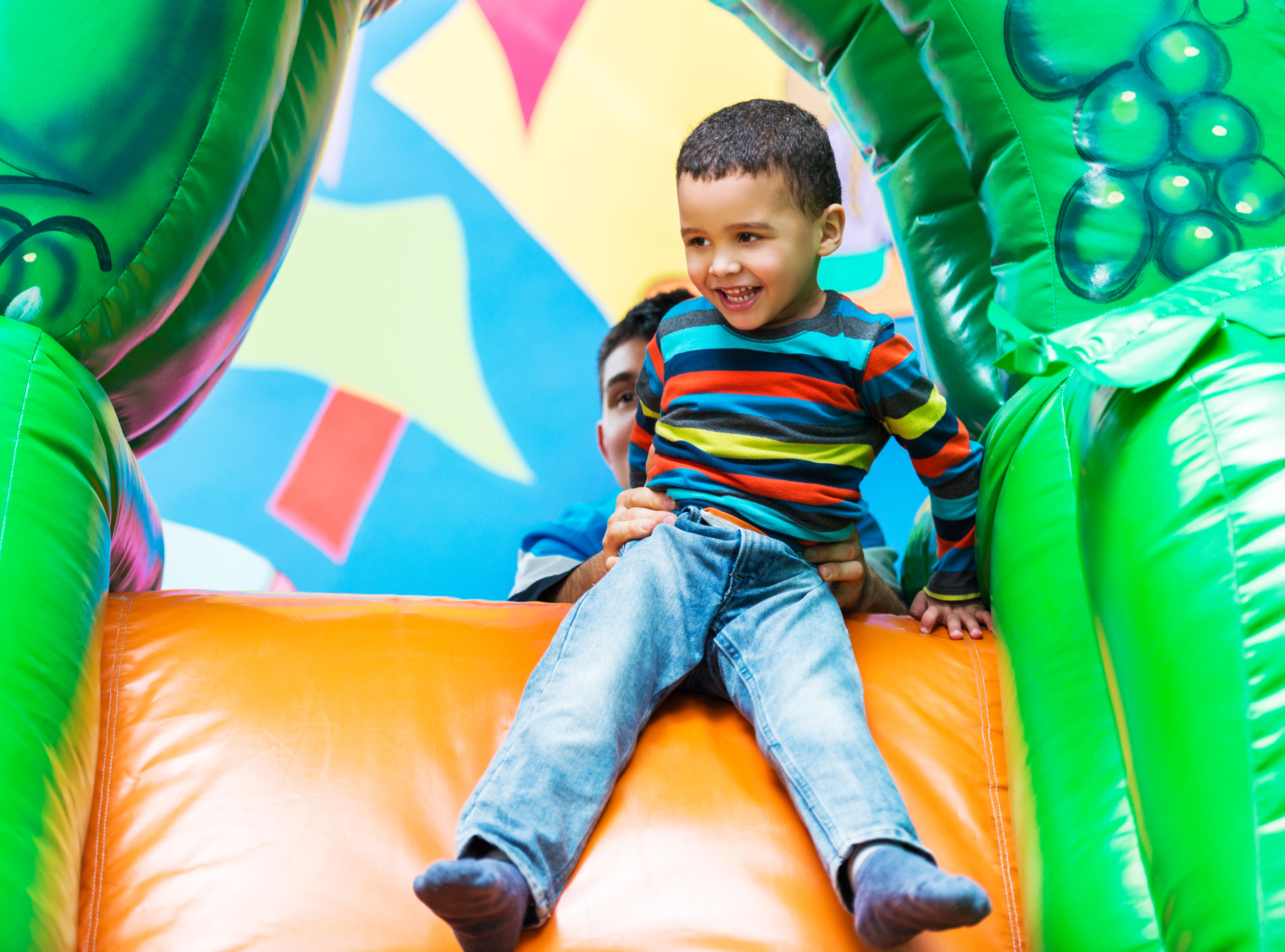 Here at Party Kids America, we have the best inflatable water slide and jumper combos in the business.

Our slides are made from the highest quality materials and are built to last, even with tons of children on board!

We also have a huge selection of different styles and designs to choose from, so you're sure to find the perfect one for your event.
Inflatable water slides are perfect for birthday parties!


They are safe and provide hours of fun for kids and adults alike


We make it super easy for you by taking care of the delivery & the setup ourselves



If you're thinking about having a birthday party, or throwing a party for your kid, get in touch with us today


We'd be happy to supply the perfect water slide for your child's special occasion!
What is an inflatable water slide?

An inflatable water slide is a type of amusement ride that consists of a long, narrow pool of water with one or more steep inclines leading up to it. Riders use a sliding board to travel down the incline and into the pool of water.
How much do water slide rentals cost?

The cost of water slide rentals can vary depending on the size and features of the slide. Typically, they cost between $200 and $400 per day. Some companies may also charge a delivery fee.
Do you set up the water slide upon delivery?

Yes, the water slide is set up when it is delivered. We will take care of making sure everything is properly arranged, powered up, & ready to go during the hours of your rental.
What is the weight limit for water slides?

The weight limit for water slides typically ranges from 250 to 300 pounds. Some slides may have a lower weight limit, so it is important to check with the rental company before renting a slide.