Single Slushy Machine 1 mix included only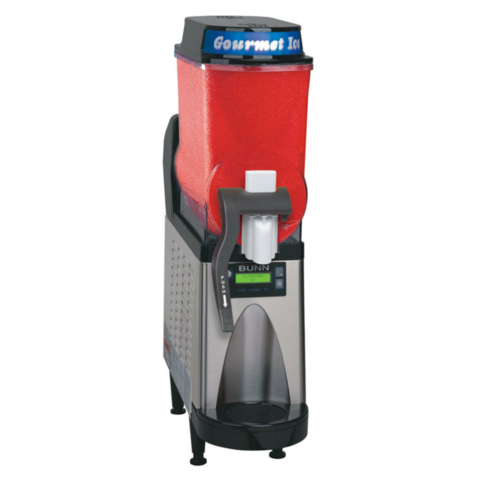 Currently not accepting online payments. Please call or text to reserve (832)338-5611
Description
Whether alcoholic or non-alcoholic, give your guests delicious drinks with our Frozen Drink Machine.
CUPS ARE NOT INCLUDED.
Slushy Machine Rental
Looking for a delicious way to cool down this summer? Check out our slushy machine rentals! Our machines can churn out any flavor of slushy you can imagine, from classic blue raspberry to more exotic options like a piña colada.
Best of all, our rentals are incredibly affordable – perfect for any budget. So why not give us a call today and let us help you beat the heat this summer?

Why rent a slushy machine?
They're perfect for any occasion!
They're great for making delicious margaritas. With our selection of top-quality machines, you can be sure to find one that perfectly suits your event's needs.
Our machines are easy to operate and come with everything you need to get started. Simply add your favorite flavors and mixers, and you're good to go!
Our slushy machines are a hit with kids and adults alike. They're perfect for summer parties, picnics, and barbecues.
Finally, our rental rates are unbeatable. Rent with us today to get your party started!

Margarita Machine Rental
Our margarita machine rentals are perfect for any occasion! We have a variety of machines to choose from, so you can find the perfect one for your needs. Whether you're throwing a party or just want to enjoy a cold margarita on a hot day, our machines will help you get the job done.
Why rent a margarita machine?
It's convenient. You can have your own margaritas without having to go out to a bar or restaurant.
It's affordable. You can get a margarita machine for a fraction of the cost of buying one.
It's a great way to entertain guests. Whether you're having a party or just want to make some drinks for yourself, a margarita machine is a great way to do it.