Face Painting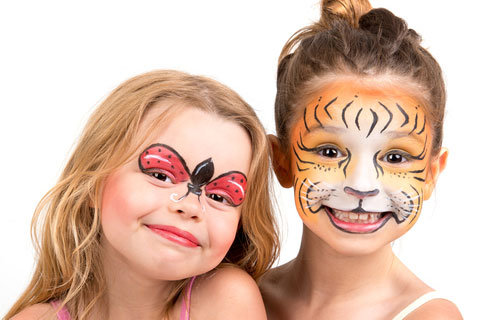 Currently not accepting online payments. Please call or text to reserve (832)338-5611
Please call to reserve this item

Description
Houston's Best Face Painting Artists
Face painting artists have become some of the most popular entertainment features to add to an event or social gathering. Party Kids America's special, talented artists will be a big hit! Our face painters will create "cheek art" on your or your children's faces, arms, or hands. The little ones will get just as big of a thrill out of watching as they will from the final product! Adults and teens love it, too. Our face painters do real, wearable art, with small designs or elaborate full faces. From a few kids at a family birthday party to a large school or church carnivals, we can provide charming face painting parties in Pearland, TX, and the greater Houston area.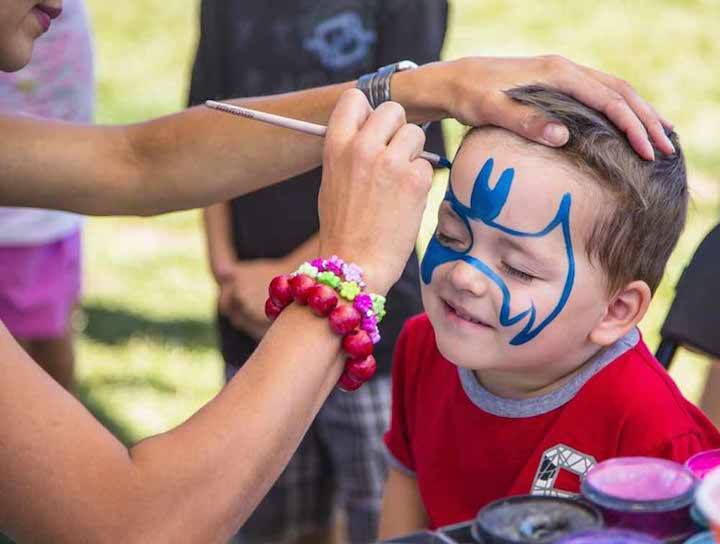 Face Painting For Parties
If you're looking to add some extra fun to your party, consider booking one of our talented face painters! Our artists can create beautiful designs on your guests' faces that will make them look like true works of art.
We offer a variety of designs to choose from, so you can find the perfect one to match your party theme. Whether you're looking for something festive or spooky, we've got you covered.
Our face painting services are perfect for:
Birthday parties
Halloween parties
Block parties
Community events
School carnivals
Fundraisers
And more!
Flexibility in Designs

Due to the varying size of events, our professional face painters have created a system to ensure each child or participant gets a memorable, comfortable experience. Our artists have perfected their own adaptations of flowers, lions, tigers, dinosaurs, butterflies, Spiderman, princesses, and Batman face designs. Each participant will have the opportunity to pick the design they'd like to go with so that they're satisfied with the final design.

Ensuring Client Satisfaction

For small events of 20 people or fewer, our face painters can offer full-face designs and spend more time on them. For a face painting party in Pearland, TX, of 21 people or more, our staff members offer simpler half- or one-third-face designs to ensure everyone gets painted. The size of the workstation we set up will be appropriate for your guest count, and we quip the area with signage and demos so that partygoers know where to start if they're interested.

Calming the Nerves

Our face painting masters are also experts at helping children feel comfortable and relaxed while their faces get painted. We describe the basic features of the artwork we're creating, which often distract children from feeling nervous or restless.

For any kiddos who don't feel quite comfortable having their face painted, we can offer to paint their hands, wrists, or arms instead. This way, each partygoer has an equal experience without any tears or distressing moments. After the art is finished, every participant gets to view their newly adorned face in the mirror. Hosting a face painting party in Pearland, TX, or anywhere in the greater Houston, TX area with us is perfect for any children's event or even for an adult Mardi Gras party! We offer a full range of event entertainers, too.
What paint is used for face painting?
The paint used for face painting is usually a type of body paint. It's made to be safe for use on the skin and is available in a variety of colors.
What is the most popular face painting?
The most popular face painting design is probably the butterfly. It's a simple design that can be made to look really beautiful, and it's perfect for any occasion.
How much does face painting cost?
Prices for our face painting services start at $150. However, give us a call with your party specifics so that we can give you an accurate quote.
Ready to book a face painter for your next event? Give us a call today!